What Makes Great Cinematography?
If you love watching movies or have a passion for film, you would most definitely have come across several movies by Martin Scorses. Some of Martin Scorsese's popular portfolio includes Raging Bull, Goodfellas, The Last Temptation of Christ, The Wolf of Wall Street, and the Irishman. He has been a film director for about 5 decades and has won himself numerous awards like the Oscars and the Emmys.
Those interested in learning more about filmmaking and directing a movie should be pleased to find out that Martin Scorsese has produced his own MasterClass course where he teaches you the principles of filmmaking. The Martin Scorsese MasterClass emphasizes your process of discovery, finding influences, and developing your own unique style.
But is Martin Scorsese's MasterClass worth the time and money? In our Martin Scorsese MasterClass review today, we will talk about what's covered in this course, what's good about it, and what could be improved to help you better decide whether this is a course that you'd be interested in.
Quick Summary
What you will learn:
How to bring your film from paper to screen.
How to find your unique process in directing and editing.
To make creative decisions with technology.
Develop themes that work for your vision.
Experiment with creating low-budget films.
Form strong working relationships with the cast and crew.
Pros
Details instructions from an all-time international award-winning film director.
Develop an appreciation for the history of cinema.
Develop your own unique process and how to stay true to it.
How to use low-budget film to your advantage.
Uses movie clips to illustrate his points.
Dissects scenes from other directors' films.
Cons
May contain heavy jargon and technical terms.
Mostly theoretical and anecdotal.
Martin Scorsese does not do scene examination of his own films.
Course Duration: 4 hours and 35 minutes (30 video lessons)
Suitable for: Anyone studying film or wanting to experiment with independent filmmaking.
Overall: Martin Scorsese offers a great breadth of analysis in his MasterClass Course with examples from other directors. His passion for cinema is evident in Martin Scorsese's MasterClass and it acts as further encouragement to get you invested in the world of filmmaking.
About Director Martin Scorsese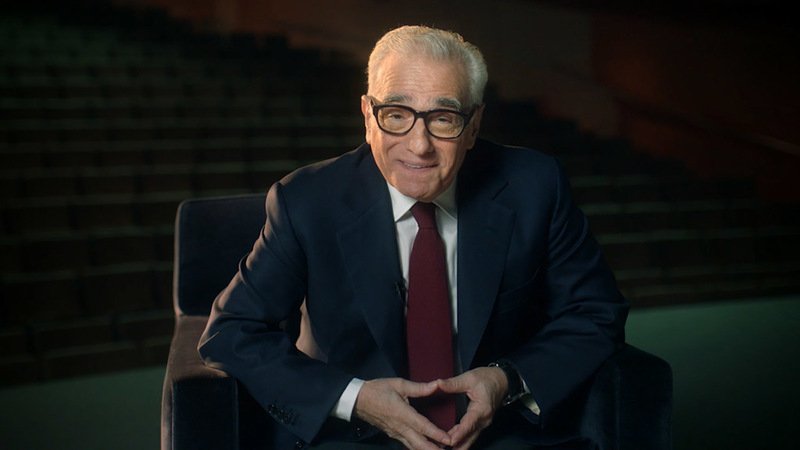 Martin Scorsese is one of the greatest filmmakers of all time with a large portfolio of popular work such as Goodfellas, Raging Bull, Taxi Driver, The Last Temptation of Christ, The Departed, Gangs of New York, The Irishman, and The Wolf of Wall Street, among many many others.
His work has won him an Academy Award, BAFTA Awards, Golden Globes, Emmy Awards, and AFI Movie of the Year Award.
Martin Scorsese was born and brought up in New York and his love for the city can be seen in the movies he produced. With more than 5 decades of experience in the filmmaking industry, Martin Scorsese is one of the best directors of all time with plenty of knowledge to share with those who are passionate about filmmaking.
About MasterClass
MasterClass is an online learning platform founded in 2015 by Yanka Industries Inc. The establishment has a simple premise, which is to allow everyone the opportunity to learn from the best. All their courses are carefully curated from a pool of instructors across different disciplines.
In addition to its celebrity branding, MasterClass is known for its impressive high production values which contributed to its recent popularity. What the Martin Scorsese MasterClass promises is to:
Teach you how to discover the process of moviemaking.
Guide you to develop your own unique style.
Teach pre-production, production, and post-production processes.
Discuss and analyze scenes from different films.
MasterClass Courses allows you to learn from some of the biggest names across different industries from the comfort of your own home. The courses involve a series of videos and an accompanying workbook to help you develop and practice the skills you learned in the video.
What's Covered in Martin Scorsese's Masterclass?
At 4 hours and 35 minutes, Martin Scorsese Teaches Filmmaking MasterClass is a long and involved one that's split into 30 different videos. The curriculum starts with personal anecdotes and a description of the filmmaking process. In addition to the video lessons, Martin Scorsese's MasterClass is accompanied by a 76-page class workbook and an interactive forum where you get to meet and discuss with other like-minded individuals.
Here's a breakdown of Martin Scorsese's MasterClass
Introduction
Beginnings
Martin's Education
Discovering Your Proces
Channeling Your Influences
Developing Your Style
Directing & Technology
Finding the Story
Working with The Script
Casting Actors
Directing Actors
Locations
Production Design
Costume Design
Understanding Cinematography
Shooting Low-Budget Films
Working with Crew
Editing: Part 1
Editing: Part 2
Color
Choosing Black and White
The Importance of Sound Design
The Power of Music
Promoting Your Film
Scene Discussion: Barry Lyndon
Scene Discussion: Out of the Past
Scene Discussion: Jules and Jim
Scene Discussion: Vertigo
Scene Discussion: 8 ½
Finding Your Way
Lesson 1: Introduction
Martin Scorsese starts off the course by introducing himself in an empty movie theater and talking about his filmmaking philosophy. He feels that film is an incredibly personal journey and you need to let filmmaking speak to you. Throughout the course, he keeps going back to how filmmaking is very personal for him and you can certainly feel that from the way he speaks.
Lessons 2 & 3: Beginnings and Education
He makes it clear from the start that the Martin Scorsese MasterClass is not a professional course for those seeking to pursue a career in filmmaking. Instead, this is great for those who see filmmaking as a calling and are passionate about its magic.
His experiences have watching films have sparked a desire to tell stories and this was what made Martin Scorsese choose to go into the filmmaking industry instead of the priesthood.
Martin also gives a view into his early years and what he learned as a student of New York University. He also mentioned how his teacher was a great inspiration to develop his own vision.
The lesson is very enlightening as it showed how a publicly renowned figure had grappled with conflicting career paths before arriving where he is today. He also talks about the importance of understanding film history and how you can develop your style by watching what others have done.
In this lesson, you'll learn:
How to learn by doing.
The importance of understanding the equipment you're using.
Find your unique voice and style.
The value of a shot.
How editing forms the narrative.
Lesson 4: Discovering Your Process
Martin Scorsese believes that the only way you can discover your unique process is by staying open to all possibilities. He also shares a few practical knowledge that he's gained from his own experiences. This section will cover the following topics:
How to use film analysis to find your style.
The advantage of editing while shooting.
How to judge the filmmaking process as you're going.
How to take advantage of the unexpected.
Martin Scorsese doesn't just talk about the theoretical part of it, but he backs it up with case studies. In this lesson, he used Raging Bull (1980) to illustrate how to adapt the filmmaking process during shooting – citing a boxing scene that he created 'at the moment'.
Lesson 5: Channeling Your Influences
Other than knowing the basics, you can also gain insight by watching and studying what other directors do in their films. Martin Scorsese discusses the relationship between film and memory and how they have an impact on our work.
He also explains how you can use direct references from other movies that you have liked. In this lesson of Martin Scorsese's MasterClass, Martin shares clips from his own movies and compares them to the scenes from older movies to illustrate how the movies inspired his work.
Lesson 6: Developing Your Style
Filmmaking is not just about telling where your actors stand and where the camera should go. And in Martin Scorsese Teaches Filmmaking MasterClass, he highlights the importance of feeling the need to make films as he believes this is a crucial point for letting your style reveal itself.
He references Socrates to highlight ways in which words and images share parallels and how we can develop our visual literacy to read images as sequences. Martin Scorsese sees drawing movies as a way of expressing the filmmaking impulse and understanding the movement between frames. He also provides a few examples in this section to illustrate how you can use this method to set frames and camera movements.
The best thing about this lesson is how Martin Scorsese emphasizes the value of experimenting and trying out different works to establish the right rhythm. This video offers a good balance of theory and practical examples of the other aspects of filmmaking that you might not have explored before.
Lesson 7: Directing & Technology
Martin Scorsese changes gear a little from this lesson onwards as he talks about the ever-changing film technology. In this section, Martin Scorsese teaches to:
How to create authenticity.
Understand the advantages and limitations of the latest technology.
The different types of cameras and how to use them to create desired effects.
The various ways to approach editing.
Martin Scorsese provides valuable insight into the evolution of film technology and how it has impacted the industry. To further illustrate his point, he talks about how the development of Steadicam worked to his advantage for a scene from Raging Bulls.
One major benefit of new technology is that the work has become very quick and easy, but you miss a lot of time thinking and analyzing. Martin acknowledges that technology can both be beneficial and impose certain limits on your creative process. However, with the right equipment, you can find ways to work through the problem to preserve the integrity of your film.
Lesson 8: Finding the Story
The next section is about the most important aspect of filmmaking: the Story. This video runs for about 25 minutes and is divided into two videos. He talks about the movies he has directed had sparked interest in him.
Throughout Martin Scorsese MasterClass, it is clear how he places a lot of significance on the art of observing. Only through close observation and analysis can you learn how to express ideas and develop a story. In this lesson, he advocates:
Finding a story from within you.
Interpreting other works through your own perspective.
Considering which themes you prefer.
Fostering a unique point of view when reading scripts.
Martin spends a good time teaching how to discover ideas and how to decide whether the story has what it takes to become a "passion project". He used the story of Goodfellas which was based on Nicholas Pileggi's book and how his affinity for the book and his own philosophical viewpoint was used to develop the movie.
Lesson 9: Working with the Script
The second part of the section is about reading and creating a script. The lesson covers:
How to use a script as a springboard.
Importance of researching for enrichment.
Using rehearsals and actors as opportunities for development and improvement.
Martin Scorsese talks about how the script can be used as a starting point of the film, a process of delivery, and a "step to get into the film". He highlights the importance of researching to further enrich your story. He illustrates this point with Gangs of New York as a case study as he offers several ways to stay on track instead of letting research lead you astray.
Along with researching, Martin Scorsese teaches how to use rehearsals to identify new ways of working and engaging in the character development process. He used two other movies (Taxi Driver and Casino) as case studies to contextualize the idea that filming is organic and ever-changing.
Lesson 10: Casting and Directing Actors
This 19-minute section is also split into two video lessons to teach you how to choose your actors and how to work with them. Actors take up 80-90% of the screen and you need to be able to choose the best actors for the role. He also describes how you can manage to cast with a high or low budget, but the main emphasis here is on the relationship with your actors.
Here, he talks about the importance of picking an actor that portrays more natural acting and giving him/her space to make mistakes as they experience the character for the first time. Martin explains the following:
How to nurture a successful working relationship with actors and directors.
How to effectively communicate your vision to your cast.
How to find casting inspiration from other films.
How to mix actors with non-actors to create an even more authentic environment.
Martin teaches the importance of maintaining a good relationship with your character, understanding them emotionally, and they will react to the scenes you put them up with. He also talks about how you can build your confidence as you watch your actor bring the character to life.
Lessons 11 – 13: Locations, Production and Costume Design
The next section of Martin Scorsese teaches the FilmMaking course where the longest part comes with six videos running for an hour and 16 minutes. These lessons teach all about film production, the sets, costumes, and how to work with your crew.
Martin explains the value of locations and the need to scout for suitable locations for your films as he shares with us the locations that have been successful in films such as Kiss of Death and Taxi Driver.
He believes that you need to feel the space before using it and observe how changing lights will affect your scene. Martin also talks about how production design is very important and how you can use it to your advantage. He uses Casino as an example of how he worked with aspect ratio to emulate the style of days gone by and also suggest the effects of contrast within the film.
He offers a wonderful insight into how changes in scenery can reinforce key themes. Martin then relates these points to costume design. The costumes that your actors wear need to do justice to the characters they're acting.
Make your actor try on different clothes during costume shopping to see what suits them and how their mustache and hair can be trimmed to look even more in character.
Lesson 14: Understanding Cinematography
Later, Martin moves on to talk about cinematography and how important it is. In this lesson, Martin teaches how to work with directors of photography as he shares how he worked with his team to revise and enrich an established genre while filming Cape Fear.
Martin believes that you need to be a good cinematographer with vision and to check and recheck if the light is good enough, the angle of the shot, or the size of the shot while filming. Maintaining a good relationship with your cinematographer is a great start to learning how to excel in the shot section.
Lesson 15: Shooting Low-Budget Films
In the next chapter, Martin teaches the following:
The benefits of shooting low-budget films.
How to collaborate with cinematographers.
The framework for creating a storyboard.
How to navigate timing on set.
When it comes to shooting a low-budget film, you need to pre-plan to reduce money and resources usage. You need to be smart, attentive, and be able to make quick decisions when shooting small-budget films. You need to know your story, study your shots and scenes to better decide how to achieve the kind of scene you want.
Martin uses two films – After Hours and The Last Temptation of Christ as case studies to exemplify how a low budget worked to his benefit. His analysis of case studies is very eye-opening, especially for those who are just starting out and may lack time and resources.
Martin Scorsese does a great job here at inspiring people to get working while also laying down the realities of doing so. His unexpected insight into lower-budget films offers a realistic example of how you can break into the filmmaking process.
Lesson 16: Working with Crew
The relationship between a film director and his crew is one of the most important basic elements of filmmaking. Crew members are the lifeline in the making of your movie and you need to have a good bond with the members as they are artists and can give you amazing ideas to enhance your shot.
Martin shares how he believes that there is a certain dynamic that allows for the best working relationship on set and how you can work towards achieving this with your crew. Although this section is rather brief, he did talk about how you can find your own "unit" within a hectic environment and how relationships between the crew can lay a solid foundation to creating better teamwork.
Lessons 17 & 18: Editing
Post-production is yet another long section that runs for an hour and five minutes and is split into six videos. Martin states firmly how the editing process is where the film truly comes alive and he focuses on the concept of the "mind's eye" here. In addition to this theory, Martin discusses the following topics:
What editing is
The importance of frames.
How to manage footage.
Setting pace.
Plot vs. narrative.
He also shares how no director likes their first cut and the process of experimenting will help you find what works.
Lessons 19 & 20: Color vs. Black and White
The lesson then branches off into the use of color. Martin talks about how the use of color in early cinema has played a role in how color is used in films today. Color in a film is very important and Martin shares his admiration of Technicolour as well as black and white scenes.
His insight into how color can set the tone and create possibilities within the film is further illustrated from watching his own films. As an example, he used digital intermediate to create color changes in The Aviator movie.
Martin has some interesting theories about color and the lack of it as he offers lack and white as a counterpoint to color. His defense of choosing to go with black and white in the Raging Bull is an interesting insight that makes you rethink the effect of color choice on the screen.
Lessons 21 & 22: Sound Design and Music
Next in line is sound. Martin explains how sound design can be used to create a mood and atmosphere. He suggests not to overdo the sound as keeping it simple will often give you more positive results than when you complicate things by adding multiple layers of sound.
Martin also recounts the importance of music in the film as it serves as a backdrop for visualizing stories. He believes that there's a distinction between source music and traditional scores, noting the potential effects of each on the film. You need to be able to pick a tune or create one that suits your storyline and the area the shot is in.
Martin provides some useful case studies like Howard Shore's score for After Hours and the experimental score for the Last Temptation of Christ in this lesson to illustrate how music works. His key focus here is on how music is related to energy – both on screen and on set. Martin shares some tips for using music during shooting and how this can help actors to inhabit their roles.
Lesson 23: Promoting Your Film
Promotion plays an important part and as a filmmaker, you need to make sure that you are present to promote your film to reach the maximum number of people. Martin explains how posters can be effective promotion tools for your film.
While giving some practical advice, he also spends time discussing the roles of distribution companies and Hollywood studio systems. You can also engage your actors in promotional activities since they are the face of your movie.
Martin Scorsese gives an example of how Warren Beatty's promotion for Bonnie and Clyde (1967) and a negative review helped force his movie further into the public eye. He also shares a few tidbits on using posters and finding an audience.
Lessons 24-29: Scene Discussions
In this section, Martin Scorsese analyses different case studies to give you an opportunity to look into how his mind works. Martin analyses the following films:
Barry Lyndon
Out of the Past
Jules and Jim
Bertigo
8 ½
Martin highlights the different techniques used by directors to contextualize their scenes and how concepts of lighting, voice-over, and color can help set the right tone and theme. The discussion of Jules and Jim relates to Martin's earlier chapter about channelling influences. He also shared how the film has inspired him to use voice-overs in his own work.
While this section may feel more like a film theory class, Martin offers an interesting look into how the work of other directors has been a source of inspiration and influence for his own work.
Lesson 30: Finding Your Way
To end the MasterClass course, Martin talks about how there is no secret formula to making a movie – a point that he has reinforced throughout his course. He strongly believes that filmmaking is a process that you need to stay open to at every stage.
And just like other creative courses, there's a limit to what Martin can teach. You can equip yourself with all the theories you need but the work must eventually come from yourself.
Martin Scorsese Teaches Filmmaking MasterClass Review – My Experience
What I Learned from Martin Scorsese MasterClass
1. Filmmaking is a personal journey
Martin immediately highlights how making movies is highly personal to him and in this course, he teaches how to develop a burning need to tell a specific story and not treat the process as just a career.
2. You need to find your own way
There are no magical blueprints or shortcuts that you can take when it comes to filmmaking. All anyone – even he, can provide you is practical advice and personal anecdotes. In the end, it will still be up to you as an aspiring filmmaker to establish your style and find your way in the industry.
3. It's important to be flexible
Some work takes a life on its own. Even if you've mapped everything out, there will be something that can come along while shooting that feels more natural. Hence, it is important that you remain open to taking that alternate route.
4. Draw on the work of other directors
You shouldn't feel afraid to draw from your influences or your favorite films from other directors. Martin Scorsese shares how some shots from 1949's The Small Black Room were an important influence on several scenes in Taxi Driver.
5. Life is a cinema
When your brain begins thinking in terms of a cinema, you begin seeing it everywhere in life. Since Martin Scorsese was an asthmatic child, he was not able to participate in many activities. Instead, all he could do was sit and watch. This was what helped him develop a cinematic eye. He wasn't just observing life, he was also interpreting and translating it.
6. The story you choose should be important to you
The story you dedicate yourself to needs to be personal if you're going to pour your heart and soul into it. This is especially true if you're just starting out in the industry. You need to be able to understand and appreciate the story on a very personal level.
7. Don't be afraid to experiment
Editing involves a lot of experimentation, and you may even end up using a lot of stuff you didn't even think you would use while filming. You need to check out everything because sometimes there may be better alternatives.
The Good Parts
Opportunity to learn from an Award-Winning Director
There's no denying Martin's influence on the modern Hollywood era with an impressive career that has earned him multiple awards. This course offers you a unique opportunity to learn from the best in the industry. One of the best things about Martin's teaching is how he illustrated every point he made with case studies.
Good Appreciation for the History of Film
Martin places a significant emphasis on film history and the importance of understanding the world of cinema. He also teaches you to:
Draw inspiration from other films.
Understand the importance of voice-overs.
Appreciate the evolution of film history.
Maintain Good Relationships with Cast and Crew
Martin talked about the difference between working from nothing and working with a full team. During his early years, he had to work with his own friends and family for his films. He also discussed the benefits of using non-actors in your film.
Take Advantage of a Low Budget
You might think that Martin's course may be a little out of touch with an everyday audience since his work is often multi-million dollar projects, Martin Scorsese actually talks about low-budget filmmaking in his lessons.
He touched on his working-class upbringing and the resources he had (and didn't have) at that time. He shares how low-budget filmmaking gave him certain advantages that you wouldn't get with higher production values.
Breadth of Topics
One of the best things about the Martin Scorsese MasterClass is the amount of content he includes. The topics discussed in the course include:
Finding a story.
Casting and directing.
Looking for a location.
Post-production.
Sound design.
Film promotion
With the combination of video lessons and workbooks, MasterClass has provided extensive coverage of the many aspects of filmmaking to offer enormous value for your money.
Parts That Could be Improved
Mostly Theoretical
Martin's Filmmaking course is mostly theory-based. Though he cited a lot of examples from himself and other directors, it would've been nice if he could share some of his hands-on work. Some of his advice was a little vague as he focuses on how an idea should make you feel rather than how to develop it.
Less Focused on the Career Aspect
To be fair, Martin does mention how this course is not for aspiring professionals, however, a lot of his anecdotes involved his own development from an independent to high-budget director. While he advocates the benefit of low-budget filming, it sometimes even seems like he was trying to dissuade you from commercial filming.
Unexplained Technical Jargon
Martin uses field-specific terms that he expects you to be familiar with since he offers little to no explanation of what they mean. The use of jargon gives the impression that he's slightly out of touch with his audiences.
How Much Does Martin Scorsese's MasterClass Cost?
Just like every other MasterClass course, each member is presented with two options. You can either buy the course on its own for $90 or you can opt to pay for a year of all-access pass subscription to every course on MasterClass for $180 a year.
Option 1 – $90 for a Standalone Martin Scorsese Teaches Filmmaking MasterClass
The course itself is 4.5 hours and if you break it down to an hourly rate, Martin Scorsese's MasterClass ends up costing a rate of $20 an hour. That's a very competitive price compared to signing up for a filmmaking course, let alone learning from one of the greatest film directors alive.
The course offers an unbeatable value, especially since you get to learn at the comfort of your own home and at your own pace. You can choose to take as much time to pause and practice as you need.
To buy this course individually, you'll need to buy it as a gift, and gift the course to yourself. Furthermore, you get lifetime access to Martin Scorsese MasterClass, meaning you get to dip in and out or revisit it anytime you like.
Option 2 – $180 a year for a MasterClass Subscription for the Whole Year
The second option to getting access to Martin Scorsese MasterClass is by subscribing to an annual all-access pass for $180. This works out to be about $15 per month for an all-inclusive access pass to lessons by the best experts in the world.
This subscription will give you access to an excellent cooking course by Gordon Ramsay, jaw-dropping game of poker by Phil Ivey, jazz piano lessons from Herbie, and how to be a comedian by David Sedaris. As long as you're able to find at least 4-6 courses you like from the website, you're effectively only paying $30-45 per course.
MasterClass is an absolute goldmine of information with courses taught by world-class experts at a very reduced price. Nonetheless, if you're worried about the commitment, the website includes a refund policy just in case you decided that the course is not suitable for you.
Martin Scorsese Filmmaking MasterClass Alternatives
The MasterClass platform itself has a few other well-known legends who teach filmmaking, including:
Jodie Foster Teaches Filmmaking
Werner Herzog Teaches Filmmaking
Spike Lee Teaches Independent Filmmaking
David Lynch Teaches Filmmaking
Mira Nair Teaches Independent Filmmaking
Ken Burns Teaches Documentary Filmmaking
However, we feel that it is a good idea to watch each video's trailer to get a better feel of which would be the right course for you. Nonetheless, you can also opt for the annual subscription and take them all.
If you're looking for filmmaking courses outside of MasterClass, you can consider New York Film Academy where they offer online workshops in filmmaking. Another alternative is FutureLearn, which currently offers 5 film-specific classes.
If you're really committed to filmmaking, you can also consider trying out for a specialist filmmaking platform such as MZed or look into attending film school. While there are tons of options out there to help you out with making films, most of them do not offer the high level of teaching and production quality that you get from MasterClass.
What Others Have Said:
No review is complete without considering what others have said about the course. A quick Google search has resulted in a few interesting points with a mixed reception.
Many students were very happy with how MasterClass offered them the opportunity to learn from one of the greatest directors alive.
"My third time through the course. Great!" – Comment from the community

"Priceless! Just been able to enjoy such an incredible amount of wisdom makes me feel very lucky" – Comment from the community
That being said, some also felt like the course may have been over-hyped and did not quite live up to their expectations. A common theme among the complaints is the lack of practical teaching and focus on film theory.
"This class didn't quite live up to my expectations. While Martin is one of my all time favorite directors, I wanted more practical in-depth teaching, what kind of pacing, cadence works in a certain scene to evoke a certain feeling or mood… Not to say I didn't enjoy it, I was expecting more of the nuts and bolts details as it were, from the man himself." – Comment from the community

"A lot of it is theory, but what do you expect? Him to tell you 'this is how to be me', please, that's what youtube video essays are for. Scorsese instead talks about personal stories, analysis on other films, and things that happened while he was on set…. I personally feel like he did a terrific job with it" – Comment from Reddit
Personally, I feel like this may not have been a fair point since there's only so much Martin can teach with a 4.5-hour online course. He's also set out at the start of the course how his video lessons in the Martin Scorsese MasterClass cannot replace what you learn from an actual film school. Nonetheless, this is a great course where aspiring filmmakers can gain filmmaking advice from a legendary director.
Final Verdict – Is the Martin Scorsese MasterClass Worth It?
Yes, this is a great course for aspiring filmmakers or those who are passionate about developing their own film. This course offers you an opportunity to learn from one of the best ever with some stellar bonus content.
However, it might not provide enough practical information for those who are planning to turn this into a career as he doesn't talk about the full effects of certain equipment and techniques.
Those interested in pursuing directing as a career might consider Ron Howard's MasterClass as it includes a lot more practical demonstrations of equipment and technology. Nonetheless, Martin Scorsese's MasterClass is not without its merits. His lessons offer great insights into how to work with others while staying true to your vision.
Overall, this course provides a fascinating overview of the history of film and its theory supported by examples from his own work and the work of other directors. Here you'll learn how to:
Design your film from storyboard to screen.
Find and develop your own process for filmmaking.
Use technology and make creative decisions with it.
Develop themes that stay true to your idea.
Experiment with low-budget filming.
Importance of forming strong working relationships with cast and crew.